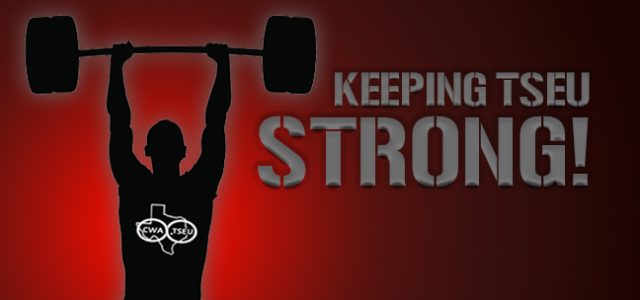 Do your part to keep our union STRONG!
Upgrade your dues to the new levels today! In December, TSEU members voted overwhelmingly to approve a new dues structure for all current and new members. After ten years without […]
Recent Stories
For our pay raise: make those calls, send those postcards, buy your lobby day tickets AND. . . place a Pay Raise bumper sticker on your car today! On the road […]
TAKE ACTION
Right now, a pay raise for state employees and retirees is not included in draft budgets created by State Representatives and State Senators. They need to hear from us today […]

Calling all family, friends, and supporters of state employees! If you are not a state employee or retiree and you want to be involved in TSEU's fight for quality state […]
Member Testimonials
What does TSEU mean to you? We want to know! Submit your testimonial along with a picture that will appear in our TSEU MEMBER TESTIMONIALS. Let others know why you […]

Pictures, quotes and more CLICK HERE  to view SOMOS / WE ARE TSEU blog. you will be leaving this site

I joined the union because I want a voice.  Whether it's pay and benefits or workloads or the overall way they run our state – the employees who do the […]

I got involved with the union because I wanted to be treated with dignity on the job. I hope every state employee will join TSEU because we need to save […]

I signed up because all the issues the union was fighting for were the issues that I was concerned about: caseloads, pay raises, pensions, and health care. The union is […]

I joined TSEU to help myself and fellow state employees get better pay and benefits. Every member increases our power to promote change for the betterment of all state workers.