.
PRESIDENT:  Judy Lugo
HHSC, El Paso, Unit Supervisor, 33 years with the state
I joined TSEU because I wanted to have better working conditions and change the way employees were treated on the job. TSEU is the only organization that fights for employee rights on the job, and to protect our pension and health care benefits.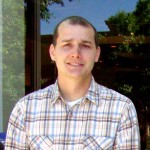 VICE-PRESIDENT: Seth Hutchinson
TSEU Organizing Coordinator
I wanted to be a part of building a strong movement of state employees, fighting for a better Texas for all working people.  There are a lot of people out there who want to downsize and privatize state services.  If we want to stop them, we have to organize; and the more of us in the union, the more powerful we all are!
 .
SECRETARY: Joanne Day
DSHS- Austin- Microbiologist, 15 years with the state
I joined TSEU to help myself and fellow state employees get better pay and benefits. Every member increases our power to promote change for the betterment of all state workers.
TREASURER: Anthony Brown
DADS- Houston- Contract Manager, 21 years with the state
I got involved with the union because I wanted to be treated with dignity on the job. I hope every state employee will join TSEU because we need to save our benefits and pension fund. We can't just talk about it, we need to be about it.
REGION I: Joe Angulo
(UTPA, McAllen- Retired, 18 years with the state)
At first, I joined for the access to information about what was happening with our jobs. Soon after I joined the union though, I realized the union was an opportunity to help change things and have a voice. I ask every state employee and retiree to join so they can have input on what happens in the state and to keep informed of important issues.
REGION II: Arthur Valdez
DSHS, San Antonio State Hosp, Program Coordinator, 41 years with the state 
I joined TSEU to fight back against plans to close or privatize State Hospitals, and also to because we need for state employee pay raises. Every state employee should join the union because the attacks on state employees, our health care and pensions, and attacks on state services are real. There is strength in numbers.
REGION III: Yvette Sherman
DFPS – San Angelo, CPS Caseworker IV, 26 years with the state
I knew workers needed a voice with our legislature.  Too often, the legislature minimizes the vital contributions state employees make.  I joined to help stop privatization of our state services as it's been proven to be ineffectual and that state employees do these jobs better than the private sector. 

.
.
REGION IV: Micah Haley
TDCJ Parole, Dallas, DPO III, 17 years with the state
All state employees need to be heard throughout the state. If you don't know what is happening with the legislature, you are in the dark. TSEU is organized to protect our benefits, pursue pay raises, and fight for justice.
REGION V: Yolanda White
DADS-Lufkin State Supported Living Center, 12 years with the state
I joined to fight for better pay, but quickly learned the union was about SO much more than just our pay.  Organizing gives TSEU members a stronger voice and more power to make change.  Our numbers have power – I am proud to be a member of this union!

.
REGION VI: Samm Almaguer
TWC, Houston, Recruiter, 20 years with the state
I signed up because all the issues the union was fighting for were the issues that I was concerned about: caseloads, pay raises, pensions, and health care. The union is front and center leading the struggle.
.
.
REGION VII: Debra Coleman
DADS, Brenham SSLC, Campus Coordinator, 36 years with the state 
I joined the union to make a difference and protect my years of service and stop the closures of State Supported Living Centers. Every state employee should join the union because this is the only way to protect your job security.
REGION VIII: Anne Lewis
UT-Austin, Senior Lecturer, 13 years with the state
We need to fight for the public good.  There's such an attack on the things that are really important – education, healthcare, the environment, meaningful work.  If we care about these things, we need to join in solidarity with working people across the state for positive change.