TSEU Organizer Contact: 
JOE MONTEMAYOR jr
in the Dallas TSEU office: 214.942.4305
We are TSEU members who work in the Health and Human Services Commission and the Department of Aging and Disability Services CCAD program. We are building a strong union in our workplaces to fight for:  better pay and benefits to attract and retain quality staff; increased staffing levels; stopping privatization.
---
[March 1, 2017 – Austin] Caucus member hold Human Services 'mini' Lobby Day!
Caucus members from across Texas came to Austin today to lobby elected leader our on caucus legislative agenda as well as our overall state employee goals. We posted these goals as well as legislative issue sheets above in our 'Legislative Goals' page.  See photo coverage from our FaceBook page below.
---

[ongoing] PETITION: We need more staff and across-the-board pay raises!!

[spring 2016] HHSC Workers Feel the Squeeze – BPR falls short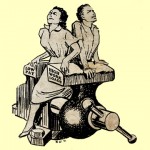 As reported earlier by TSEU, Texas is experiencing a 15 year high in turnover for state agencies. HHSC is being hit particularly hard. Currently, about 1.5 million Texas households receive aid from the Supplemental Nutrition Assistance Program, or SNAP. This is up from 505,968 in 2000. The percentage of Texas households. . .  READ MORE
.
---
Successful union organizing blitz makes its final stop in central Texas
Human Services blitz organizes 175 total new members

[JANUARY 2016]  TSEU activists and organizers worked together to sign up a total of 15 new HHSC members and collected 26 UNBREAKABLE Bank Draft forms as part of the Central Texas leg of the Fall Human Services Blitz. The intent of the Blitz was to grow our strength while informing members and non-members of new and upcoming battles in 2016. Signatures were collected to help influence the legislature for a REAL pay raise while current TSEU members also filled out UNBREAKABLE forms designed as an insurance policy against attacks to our dues deduction. TSEU commends Philip Castro, Killeen; Laura Kendrick, Bryan; Velma Villanueva, Temple; and Judy Guajardo, Waco; for work done at their local offices.
Let's keep the ball rolling! We need our co-workers off the sidelines and in the game in order to win on our issues! Contact any TSEU office for additional forms, fliers or other TSEU materials.
We have a PHOTO ALBUM posted on our FaceBook page.
---