.

  CLICK HERE  |  Locate elected officials with your home address

GOVERNOR'S OFFICE  |  email Governor's Office

LT. GOVERNOR'S OFFICE  |  updating email links 

THE SENATE OF TEXAS  |  main website
.

TEXAS HOUSE OF REPRESENTATIVES  |  main website
.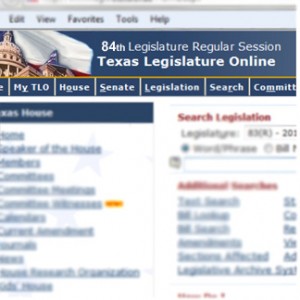 TEXAS LEGISLATURE ONLINE  |  Use this resource to access everything from Senate and House Committee members to status of bills and other legislation.  Find links to legislative activities such as committee meetings, how a legislator voted, and when hearings are scheduled; you can view the text of a bill; and more.