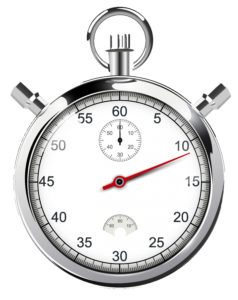 For the last three legislative sessions (two regular sessions and one special), TSEU members have had to fight off intense attacks on our right to organize a strong union. Once in 2015 and twice this year, our union was forced to put time, energy, and resources into stopping bills that would have barred state workers from joining our union through payroll deduction of membership dues. As a member-driven organization entirely funded by member dues, the union had no choice but to put the maximum effort into fighting off these attacks. Defeat would have delivered a crippling blow to our movement.
By organizing and mobilizing thousands of state workers into action to defend our rights and by working in coalition with other labor unions, TSEU was victorious in winning each of these battles. It was a very close call each time, and we should all hold our heads high for the work we did in stopping these attacks.
Unfortunately, each battle was a diversion from our other critical fights. While we were defeating attacks on payroll deduction, TSEU members weren't able to win on other fights like pay raises for state workers or cost-of-living increases for retirees. Union members were forced to divert time, energy, and resources away from other critical fights because we were forced to fight for our very right to exist as a union, over and over again.
The politicians and their big-money backers who have aligned against us the last three sessions are not going away. They are already setting their sights on the upcoming elections and beyond, planning their strategy for the next legislative session where they hope to deliver the fatal blow to TSEU. We will be there to fight them and their agenda every step of the way. But each time we are forced to scramble and fight for our union's existence, we are losing ground on other critical issues. Our pensions are under increasing assault. State employee pay is stagnant. Retirees haven't received a COLA in 16 years. Workloads are skyrocketing while state funding is being cut.
That is why we must take the issue of payroll deduction off the table. We must use the time we have won for ourselves to make our union invulnerable to these kinds of attacks. By continuing and increasing our Unbreakable campaign, we can enter the next legislative session secure in the knowledge that losing payroll deduction WILL NOT STOP US! We will be able to move forward and devote our full power to the critical fights we must win for good state jobs and good state services.
The TSEU Executive Board has voted to work to make our union Unbreakable by taking the following three steps:
All new members will be asked to pay dues through bank draft or an alternative method instead of through payroll deduction.
All current members now paying dues through payroll deduction will be asked to pre-authorize and provide account information so that everyone's membership will be ready to switch to bank draft when necessary.
All new and current members will be asked to join COPE- our union's political action fund.
With every TSEU member working together to make this happen, we will make our union Unbreakable for the fights ahead!
If you have not already done so, make your union UNBREAKABLE today! fill out the form below.