On Thursday, January 15th, the Texas House of Representatives released its base budget. The base budget is the starting point at which both the House and Senate either push for more funding or more cuts to state programs and services throughout the remainder of the legislative session. Although the base budget is only a starting point, it gives an idea of what the budget priorities are for the Texas Legislature this session.
The state of Texas is estimated to have a budget surplus of $18 billion plus another $11 billion in the "Rainy Day Fund", adding up to nearly $30 billion in available funding for the biennium. Despite a large amount of accessible funds, the House's base budget underfunds the state employee pension system and excludes an across-the-board pay increase for all state agency and university employees.
DEFEND OUR PENSION BENEFITS NOW!
The state agency employee pension fund, the Employee Retirement System (ERS), has a significant budget deficit as a result of the Texas Legislature underfunding the pension system for over two decades. To fix this problem, ERS has asked the state for an additional $538 million in funding for the biennium. While ERS asks for more funding, many legislators are calling for more benefits cuts and cost increases on state employees and retirees. State employees have already undergone benefit cuts both in 2009 and 2013, on top of cost increases, while our pay remains stagnant and we fall behind the rising cost of living. Enough is enough!  State employees and retirees cannot afford to bear any more of the burden created by the state's failure to adequately fund our pensions. TEXAS CAN AFFORD IT!
STATE EMPLOYEES NEED A REAL PAYRAISE!
In the previous Legislative Session in 2013, state agency employees received their first across-the-board pay increase of 3% or $100/month after five years without a raise. This small raise was not nearly enough to keep up with the rising cost of living. With increases in pension and healthcare costs, most employees with no dependents on their healthcare plan only saw a raise amounting to just over $1 per day, while those paying for dependent coverage saw an increase of $.30 to $.75 a day. What's more, university workers have been left out of state-funded across-the-board raises since 2003. As of now, state employee salaries have fallen 37% behind the rate of inflation. State employees need a real pay raise NOW!
.
WHAT TO DO NOW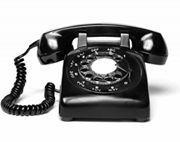 Call your state senator/representative and ask them to fix the ERS pension fund without any benefit cuts or cost increases on state employees and to support a $6,000 across-the-board pay increase for state employees and university workers.  Tell them: 
Hello, my name is _____________ and I am a member of the Texas State Employees Union. I am asking Representative/Senator________________ to fully fund the ERS pension without any benefit cuts or cost increases on state employees and to support a $6,000 per year across-the-board pay raise for all state and university employees. Can I count on Representative/Senator __________'s  support?
You can find your state representative and senator by visiting www.fyi.legis.state.tx.us