Please contact the AUSTIN TSEU office at 512.448.4225 for more details.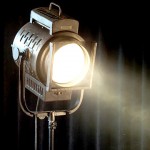 JANUARY 2018 – SPOTLIGHT EVENT
Austin MLK Day Community March and Festival
Monday, January 15 / 9:00am / MLK Statue, UT Campus (East Mall)

Join with fellow union members in celebraion of the life of Dr. Martin Luther King Jr. – he was not only a civil rights activist, but also a labor union activist. The March kicks off with a short program at the MLK Statue at UT. We will march to the south steps of the Capitol for a short program before continuing on to Huston-Tillotson University. Look for the TSEU banner and join fellow TSEU members anywhere along the march route. Wear a TSEU t-shirt and comfortable walking shoes! Contact RON DAY in the Austin TSEU office(512.448.4225) for details.
.
Attention all TSEU retirees!
R.O.C. (Retiree Organizing Committee) Meeting
Thursday, JANUARY 4 / TSEU office / 12:00noon

Take part in a discussion of retiree issues and learn what TSEU is doing to address them. We will be looking at the upcoming elections in 2018 – this will be our opportunity to impact who is elected, and who stays home; we must defend the pension and health benefits we have earned, and win a long overdue pension increase. We will also be looking at ways to grow our retiree network in Central Texas. Refreshments will be served.
.
The Committee on Political Education
Monthly meeting
Monday, JANUARY 8 / TSEY Office / 6:00pm
The last Session and Special Session has proven how important it is for State Employees to stand together and be involved. We fought attempts to convert our pensions to 401K's, further privatization, SSLC closures, hiring freezes, and even an attack on our payroll deduction. The 2018 elections are coming up and we have the ability to help reshape the legislature, we can't miss this chance! Refreshments/snacks will be served.
Monthly Work/Pizza Party – everyone welcome!
Tuesday, JANUARY 17  / TSEU Office / 5:00-7:00pm
Show up when you can – stay as long as you want! Refreshments, light snacks and food will be provided. This is a great way to meet your fellow TSEU members while helping your union with mail-outs to members, light paperwork, and/or other activities around the office. Many hands make light (and fun) work! Contact the Austin TSEU office (512.448.4225) if you can help or just show up!
.
Austin Area Information and Sign-up Tables (meetings and other events listed below)
HHSC
Brown – Heatley Building
Tuesday, January 9
Cafeteria / 10:00am-2:00pm
Rutherford Lane
Wednesday, January 1
Break Room / 10:00am-2:00pm
Wall St. Exchange Building
Thursday, January 11
Break Room / 10:00am-2:00pm
FPS
Airport/Commerce
Thursday, January 4
in the Breakroom (*with snacks)
10:00am – 2:00pm
San Marcos
Friday, January 5
in the Breakroom (*with snacks)
11:00am – 2:00pm
2323 Ridgepoint
Wednesday, January 17
Breakfast nook (*with tacos)
10:00am – 2:00pm
Winters Building
Thursday, January 18
Lobby near cafeteria
10:00am – 2:00pm
Round Rock
Friday, January 19
Break room
11:00am – 2:00pm
2401 Ridgepoint
Tuesday, January 23
in the Breakroom (*with tacos)
10:00am – 2:00pm
TDCJ Parole
Headway Circle
Wednesday, January 24
in the Breakroom (*with snacks)
11:00am – 2:00pm
Promontory Point
Tuesday, January 30
Break Room / 11:00am – 2:00pm
8610 Shoal Creek
Wednesday, January 31
First floor lobby (*with chips)
11:00am – 2:00pm
Texas School for the Blind
45th Street
Wednesday, January 3
Cafeteria/Vicinity
11:00am – 2:00pm
TEXAS A&M
West mall
Tuesday, January 23
10:00am-2:00pm
UT – AUSTIN
Gregory gym
Wednesday, January 17
10:00am-1:00pm
SSLC
AUSTIN SSLC
FRIday, January 12
Canteen / 8:00am – 3:00pm
TJJD
Mart TJJD
Friday, January 5
gatehouse / 5:30-8am & 12-2:30pm
Giddings
Wednesday, January 17
gatehouse / 5:30-8am & 12-2:30pm
Austin Area Meetings and Other Events
UT-Austin organizing committee meeting
Wednesday, January 10 AND 24 / 12:00noon-1:00pm / MAI 220B
.
TSU/San Marcos area Cope Meeting
Thursday, January 11 / 6:00-7:00pm
Wake the Dead Coffee House (1432 Old Ranch Road 12)
.
Student debt clinic trainings
Saturday, January 13 / 10:00-2:00pm / Austin TSEU Office
Learn how to assist those struggling to pay back student debt. Get the tools you would need to put on your own clinic. Please RSVP to 512.448.4225 or email tjones@cwa-tseu.org
.
the Right Step –  organizing committee meeting
Wednesday, January 17 / 6:00-7:00pm / Milagro's (Wimberly)
.
TSU organizing committee meeting
Thursday, January 18 and 25 / 12:00noon-1:00pm / UAC 428
.
UT-Austin/TSEU organizing 101 workshop
Wednesday, January 31 / 12:00-1:00pm / MAI 220B
Learn the all the basics of organizing!