Reasons given for privatization don't hold up under scrutiny
In August, UT's Campus Planning Division issued a request for proposals (RFP) to privatize maintenance, landscaping, custodial services, HVAC repair, and pest control for the new Medical Office Building (MOB), part of the new tax-payer funded Dell Medical School.  TSEU members launched a campaign to stop these vital services from being handed over to for-profit corporations.  On October 7, TSEU members Vanocur Edwards, Justin Hayes, and Anne Lewis met with Dell Medical School's Director of Media Relations and Community Engagement, Steve Scheibal, and UT Austin's Director of Communications, Rhonda Weldon, to explain our opposition to this privatization attempt.
Scheibal and Weldon offered two reasons why MOB should be maintained by contractors rather than UT workers. 
First they claimed that UT currently doesn't have the expertise to train workers in how to maintain a building like the MOB. Specifically, Weldon asserted that UT currently doesn't know how to handle medical waste. 
TSEU members pointed to the UT-employed custodians who currently handle medical waste in labs and clinics all across campus as proof that we do have the expertise.  For example, UT's University Health Services offers urgent care, immunizations, on-sight laboratory testing, and a variety of other medical services. UHS consistently ranks among the top 10 college health centers in the Princeton Review.  Its custodial staff is entirely UT workers, and they do their job well: in the past five years, of the 16 biohazard incidents occurring at UT Austin as reported to the NIH, not a single incident has involved our custodial staff.  Thanks to the UT-operated biohazard training, UT's strict standards for excellence, and dedicated UT workers, our labs and medical facilities are clean and safe.
Second, Scheibal and Weldon argued that the MOB shouldn't be maintained by state workers because a portion of the building will be available for lease by doctors and groups that are unaffiliated with UT.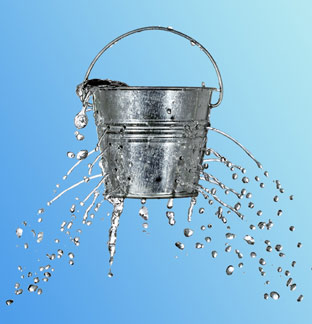 That argument doesn't hold water because UT owns the MOB, UT workers will work there in a variety of positions, and it is the logical, smart decision to have UT workers maintain the building.  Any concern on behalf of the lessees is unwarranted.   UT's Division of Facilities Services, which includes landscaping, maintenance, HVAC repair, pest control, and custodial services, recently received national awards for its training program, environmentally-friendly initiatives, and for sharing its innovation with peer institutions.  Any group or doctor unaffiliated with UT will surely delight in knowing that their office in the MOB will be maintained by our award-winning team of UT workers.
Privatization and contracting out university services has a track record of reduced quality and a negative impact on the UT community. The justifications offered by university officials for this RFP just don't stand up to the facts. UT employees have the know-how and dedication to do these jobs professionally and efficiently. TSEU members will continue the fight to keep these jobs as good, UT jobs.
what to do now:
Join the union:
If you're already a member, ask a coworker to join. Only an organized effort can save our UT


.

Sign the petition:
Go to www.SaveOurUT.org and sign the petition to stop privatization and increase wages


.

Call Senator Kirk Watson at 512-463-0114:
Ask him to contact UT officials to oppose this privatization move.