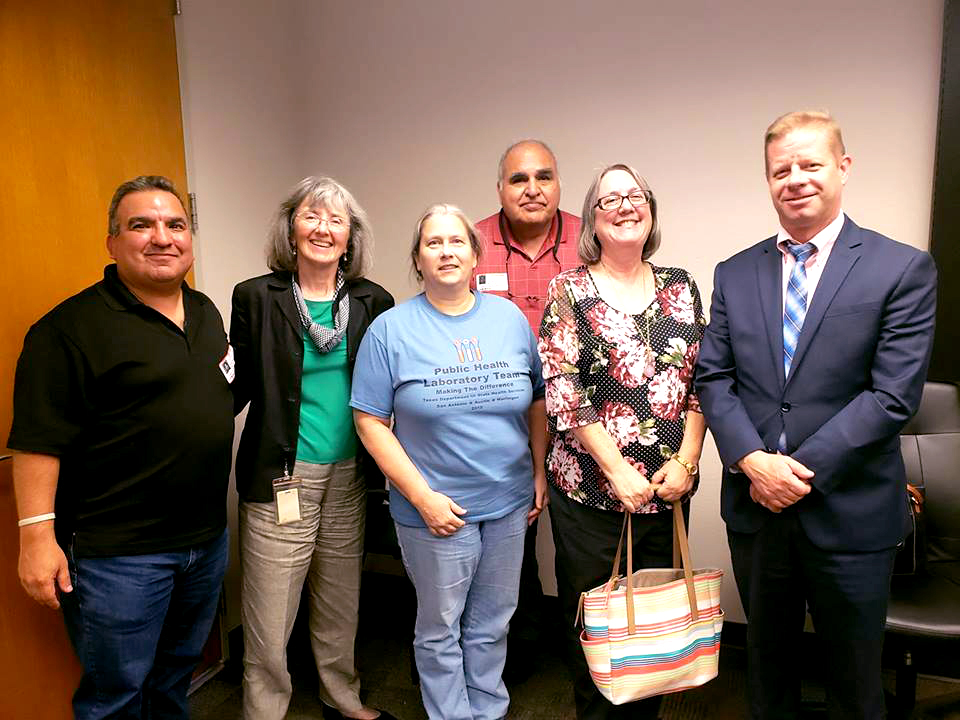 In May of 2017, the Health and Human Services Commission announced eliminating access to the employee grievance procedure for all state workers in HHSC, DADS, DSHS, and DFPS, except those who work at a state hospital or state supported living center. This change reverses the long-established right of state employees to challenge unjust terminations and demotions. Without a grievance procedure, tens of thousands of state workers are vulnerable to being unfairly fired or disciplined with no way to dispute it.
Union activists in HHSC agencies have been busy gathering petition signatures and meeting with legislators locally to push for the grievance policy to be restored. This past May, Deputy Director Chris Adams agreed to meet with HHSC union leaders to hear our concerns. Joanne Day (Austin DSHS), Albert Zepeda (Brownsville HHSC), Antonio Ovalle (McAllen HHSC), and Joan Barasch (San Antonio HHSC) were in attendance along with the Chief Counsel for Health and Human Services. The union delegation used the opportunity to inform agency leaders how their policy decisions have negatively affected local offices, particularly when it comes to morale and turnover. Members asked for full restoration of lost benefits, including the recent changes made to the eligibility requirements for merit raises and the extended sick leave pool.
The agency leaders explained their decision to cut employee benefits by pointing out that legally they "aren't required to provide these benefits." This response makes it very clear that the only solution to restoring our benefits is through organizing more members into our union so we can change the laws in the 2019 legislative session!