Headlines regarding private security workers overshadow the CONFERENCE CHAMPIONSHIP WIN for the UH football team.
"Security filmed assaulting students after UH's AAC Championship win"
Houston Chronicle, December 5, 2015
"Security guard punches Houston fan running on field"
Sports Illustrated, December 5, 2015
"Security workers get physical with fans after Houston's victory over Temple"
USA Today, December 6, 2015
University Administrators took action by terminating a contract with Contemporary Services Corporation (CSC). This isn't the first time contractors at the U of H have been in the news:
"Janitor accused of stealing from UH cheerleaders at TDECU Stadium"
KHOU, September 9, 2014
"Cleaning Company to pay back wages to janitors"
Houston Chronicle, November 19, 2013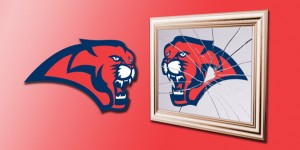 The latest incident with a private contractor shows exactly what's wrong with privatization. A contractor brings in their own staff who have no connection with the university. These staff then treat the university community poorly because their allegiance is to the Contractor, not the University, or the students, staff and faculty. Adequate training and a better screening process could have prevented the violent assaults, however these measures eat away at profits for a Contractor so they are avoided.
This summer, U of H requested bids to privatize lawn mowing services at U of H. TSEU members strongly opposed these efforts and spearheaded a petition to Stop Privatization at UH. We don't need more unaccountable private contractors on campus! Tell Campus Leaders to stop privatizing our campus – Sign the petition to keep our Universities Public. Join TSEU and get involved! Sign the Petition.

Next U of H meeting:
Saturday, December 12
12:00noon
TSEU Office: 9247 S. Main Houston