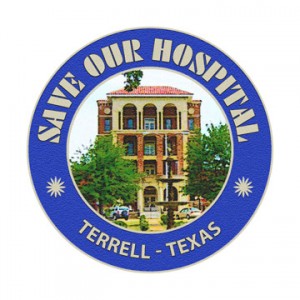 Robert Nichols, R-Jacksonville, wants the Texas auditor to review how a private firm was selected to operate a state psychiatric hospital in Terrell.
The request from state Sen., is the second recent call for an audit of the way the Texas Health and Human Services Commission strikes a deal with a private contractor.
In a Jan. 7 letter, Nichols asked State Auditor John Keel to examine the commission's award of a tentative contract to GEO Care LLC to operate the Terrell State Hospital (GEO Care's name recently changed to Correct Care Solutions.) The hospital, one of 10 the state owns, was the subject of a federal investigation two years ago over the 2012 death of a patient.
Nichols' letter follows the suspension of a separate, $110 million contract for Medicaid software. The commission has come under fire for awarding that deal to a relatively unknown company called 21 Century Technologies Inc., or 21CT. " . Federal investigators targeted Terrell State Hospital, a psychiatric hospital in East Texas, after the Austin American-Statesman reported on the death of a patient there in 2012. In 2013, the investigators found she had died because she was held in restraints for too long and didn't get adequate nursing care, THIS, DESPITE THE FACT THAT ALL STATE HOSPITALS HAVE BEEN STARVED OF FUNDING FOR YEARS.
"We will only sign a contract if we believe the private sector can improve patient care," Goodman said. State officials have long discussed privatizing all of the state's 10 psychiatric hospitals. Goodman said Janek "believes it's important to look at alternative ways to improve services at Terrell.