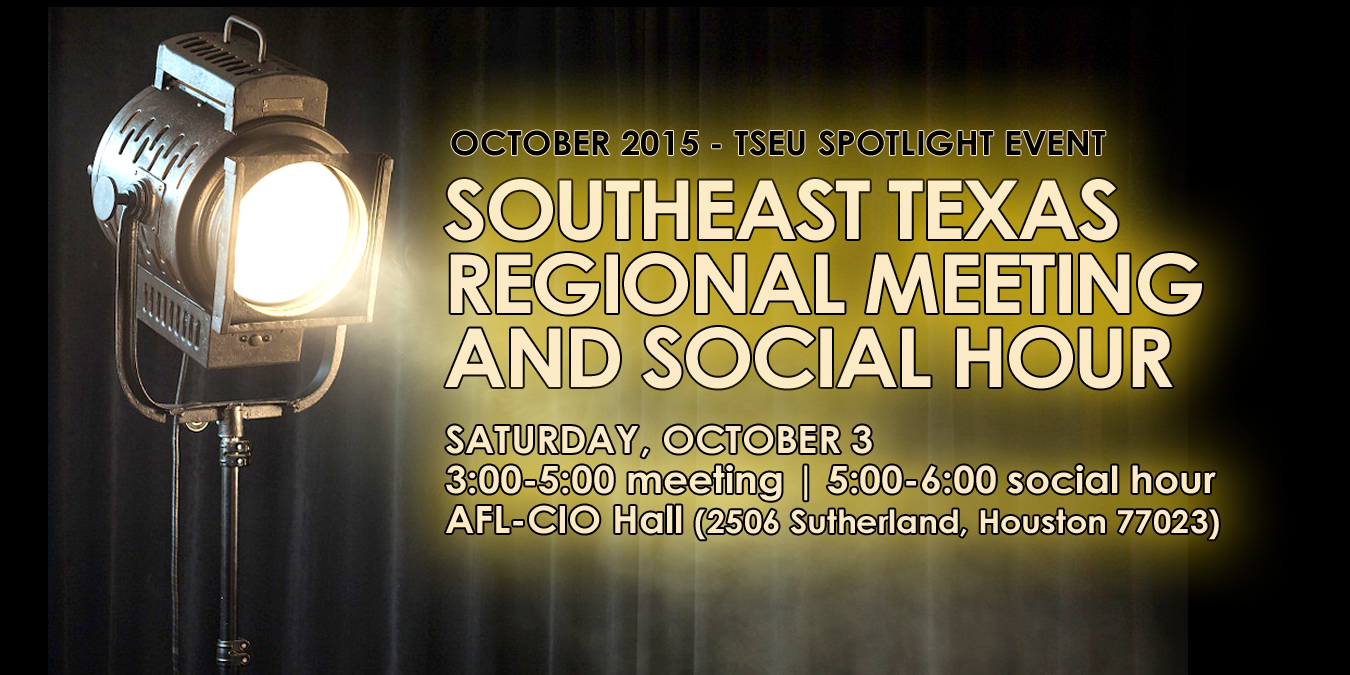 Calling ALL Southeast Texas area TSEU members.  Mark your calendar and make plans to attend:
Southeast Texas Regional Meeting and Social Hour
SATURDAY, OCTOBER 3
3:00pm – 5:00pm: meeting | 5:00pm – 6:00pm: social hour
AFL-CIO Hall (2506 Sutherland, Houston 77023)
Bring your ideas and your fellow union members to our Regional Meeting and Social Hour! Be prepared to participate with your union brothers and sisters as we take a look at the big picture, and make plans for building TSEU in our workplaces and in our communities. After the meeting, we will also have a chance to unwind and catch up over food and drinks.
Your RSVP is not required, but we would like to know if you will be attending.  Please contact Myko Gedutis. your local TSEU organizer, or call the Houston TSEU office at 713.661.9030.