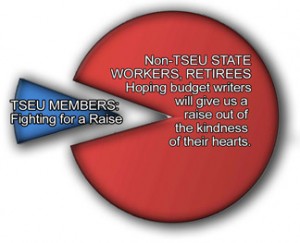 Why didn't we see a 2.5% raise? If you were expecting a pay increase, you were probably disappointed. Although some targeted groups of state workers received additional pay bumps, most state workers only received a 2.5% pay increase which was completely wiped out by the increases in pension and health care costs. In effect, most state workers and retirees are seeing our checks decrease.
This is happening because, when lawmakers crafted the state budget this year, they left $6.4 billion in unspent funds sitting on the table on top of the $11 billion left in the state's Rainy Day Fund. And while state workers and retirees were denied any real, across-the-board pay increases or cost-of-living adjustments, corporations and wealthy Texans received $3.8 billion from the Legislature in the form of big tax cuts. Ideologically driven attacks on public services have real world consequences on employees, retirees, those we serve, and the communities legislators are supposed to represent.
To reverse this trend, it's going to take a larger movement.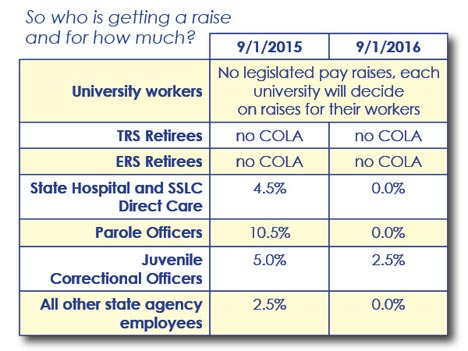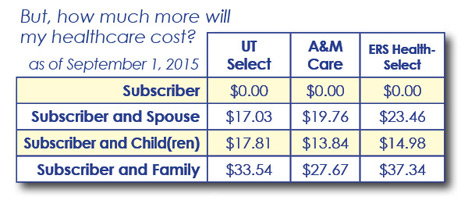 WHAT TO DO NOW:
Ask a coworker to join today. If you're not a member and you are reading this, take the first step in getting involved and join TSEU today. Complaining about low pay and staying on the sidelines isn't going to change a thing.
Get Involved! Check your local area newsletter or contact your nearest TSEU office for information on events and meetings in your area.