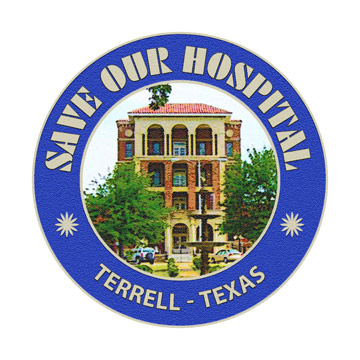 TSEU was successful in stopping the privatization of Terrell State Hospital. After unethical contracting practices came to light within the Health and Human Services Commission, the agency announced that "no further action" will be taken on the request for proposal and the tentative contract award that had been announced late last year. That contract award would have given control of the Terrell State Hospital to private prison corporation GEO Care and its subsidiary, Correct Care Solutions.
This victory would not have happened without TSEU and our allies fighting back. Since the first announcement of HHSC's plans to privatize the hospital, union members across the state have mobilized phone calls and meetings with legislators, dozens of members turned out for town hall meetings in Terrell to voice their opposition, and we helped bring together a coalition of community leaders in Terrell, patient advocacy groups, and state employees.
The agency's announcement to scrap the plan to privatize Terrell followed a scathing report released by the State Auditor's Office denouncing the flawed effort to seek that proposed contract. The audit said HHSC did not ensure the "best value to the state" when it tentatively decided to hire Correct Care Solutions to run the hospital. Among the problems identified, the commission didn't conduct the proper assessment to justify hiring a private operator, the value of the contract was vastly underestimated and the system didn't thoroughly vet the private healthcare provider, instead relying solely on the provider's own information.
On top of canceling the contract proposal, a rider was included in the State Budget that prohibits HHSC from using any of it's funding to solicit a contract bid that would privatize any of the existing State Hospitals for the next biennium.