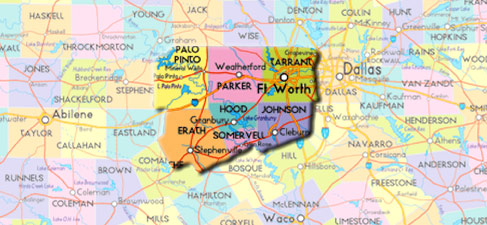 On Friday, November 8th, DFPS announced a tentative contract with ACH Child and Family Services to coordinate services and placements for foster children in Tarrant, Palo Pinto, Parker, Johnson, Hood, Somervell and Erath counties. In Region 2/9, Providence Service Corporation began operating as the Single Source Continuum Contractor (SSCC) in September as part of the "redesign."  Details about the performance of Providence so far have not been made public, but serious questions remain about the "Redesign", and how private contractors are held accountable.
Do Bigger Profits Lead to Better Outcomes?
On the heels of the tragic abuse and death of a foster child in a Texas Mentor foster home in August, placements with the private agency were suspended in late September after home visits and reviews by FPS staff brought more safety concerns to light. Within some private child placing agencies, the screening and monitoring process are glossed over so the private agency can have more foster homes available. More foster homes mean more reimbursements for the private agency, which boosts their bottom line. Performance based contracts and financial rewards are key components of the "redesign", but financial incentives have always existed for private agencies. A quote from a recent article summed it up best: Some advocates worry, though, that adding a regional manager that is a private entity — and in some cases, a for-profit company — will further dilute accountability. "If you are going to look better and make more money if kids go home quicker" to their birth families, "then you are going to send kids home quicker," said Susan Etheridge, executive director of Court Appointed Special Advocates of Collin County. "It's human nature."  -"State selects contractor for foster care 'redesign'", Dallas Morning News, Nov. 8th 2013.
Will another layer of bureaucracy between foster homes and DFPS increase safety?
Currently, the majority of foster home placements are in private agency foster homes. Under foster care 'redesign', a private SSCC can make placements in their own network of foster homes or centers, and can subcontract out to existing child placing agencies to make placements in their network of foster homes or centers.   The limited ability that DFPS has to ensure that private child placing agencies are complying with all monitoring and financial requirements will be further eroded by 'redesign.' Audits by the State Auditor's Office showed that half of the private agencies reviewed did not make monthly or unannounced visits as required by DFPS. With another private agency acting as a buffer, foster homes and private agencies will be even further removed from the oversight of FPS. While foster children will still have a CPS worker that can voice concerns about the placement, the SSCC will be an additional layer of bureaucracy that will have to be worked through.
What's Next?
A contract with ACH could be completed by December 2013, with referrals beginning roughly 6 months from then. A Third Party  Evaluation will be due in early 2014 for Providence Service Corporation to evaluate their work. Senate Bill 218, which passed in 2011 and gave FPS authority to implement foster care 'redesign', requires that one metropolitan and one rural catchment area be 'redesigned.' It is likely that in 2015, legislators will decide whether to expand the 'redesign' to other parts of Texas.