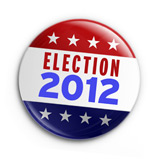 TSEU COPE activists across the state planned and executed the biggest expansion of TSEU's political work thus far. More than 200 members statewide participated in some type of TSEU political work. Members block walked, stuffed envelopes, phone banked and delivered over 100 yard signs to members in targeted districts. Our member to member program allowed activists to contact members about political activities in their areas and get them involved. Through our phone banks, we were able to notify and educate members about key races and candidates. Political activists from Fort Worth to Harlingen made a total of 4,576 phone calls to TSEU members regarding the general election. Our statewide mailing parties sent out 19,829 informational mailing pieces to members in targeted districts.
  TSEU members did election work in 4 congressional races, 7 state senate races, and 17 state house races across Texas. TSEU helped elect candidates in 20 of the 28 races we worked on. COPE activists and members organized and participated in block walks almost every weekend in September and October. COPE committees in El Paso, Houston, San Antonio, and the Valley met with candidates before recommending their endorsements. In this political cycle, including the primaries, TSEU's COPE fund contributed $60,000 to endorsed candidates.
TSEU election mobilization during the 2012 elections
TSEU Supported candidates – 27

Phone banks/ Member contacts – 25 / 4,576

Block walks /doors knocked – 61 / 14,000

Political Mailers parties/ Pieces – 22 / 19,829

COPE contributions – $60,000

Member volunteers – 200
Why it's important to continue to build TSEU's political structure
  In the last decade, state employees have endured many changes in our agencies and universities, our jobs, and our benefits. Most of these changes have been for the worst, not the better. We witnessed drastic cuts in funding, experienced massive reductions in the state workforce, and saw the attempted implementation of the biggest privatization failure in the country.
  Whether Republican or Democrat, our ability to influence lawmakers is solely based on our organizing and political strength in their districts. Organizing our co-workers into the union and building COPE is the only way to influence policy that matters to us.
  Our power will continue to grow if we're organized and politically committed to building our own capacity to influence elections and legislators on behalf of state employees and the citizens of Texas who we serve. The long-term vision of TSEU's political work is to have a structure in place that has the ability to elect our own members to the legislature. In order to do that, TSEU members and activists must continue to be involved in taking pieces of the work to make the vision a reality.